Sturgis members has selected Sturgis Brown High School's FCCLA organization as the Sturgis location's community focus organization for this year. We are pleased to sponsor Kiley, Gracie, and Katie as they attend the FCCLA Nationals in Denver this summer.  Darla DeKraai, Sturgis Brown High School teacher and FCCLA advisor, guides her students to become active community leaders and caring family members while preparing them for future careers. We look forward to working with Darla and her students on other projects this year.
At NHFCU, we strive to deliver outstanding service to our members and the community. Our employees are invested in the community, contributing dollars and volunteer hours to help better our neighborhoods.
The credit union and our employees are dedicated to giving money and time. We also participate in a number of community projects and sponsorships.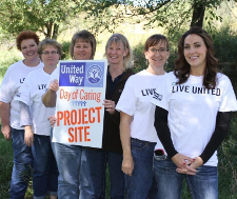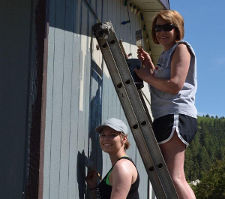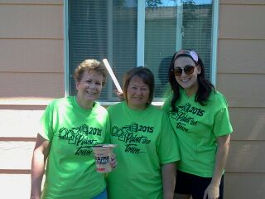 We Invest In The Following Programs/Organizations

BF MIDDLE SCHOOL
STURGIS ELEMENTARY PTA
SD HIGH SCHOOL RODEO
PARENTS WHO CARE

STURGIS CENTER FOR ARTS

STURGIS HS RODEO BOOSTER

BLACK HILLS ROUNDUP

UNITED WAY

WEST RIVER SDCHIP

BF HIGH SCHOOL

STURGIS POST 33 BASEBALL

JR ACHIEVEMENT

BUTTE/LAWRENCE FAIR

STURGIS POST PROM

WHITEWOOD CHAMBER

BUTTE CO. HISTORICAL SOCIETY

RELOADED SLOW PITCH SOFTBALL

MEADE CO. 4-H LIVESTOCK SALE

CENTER OF NATION BUSINESS ASSOC

GREATER STURGIS LIFECARE FOUND

KIWANIS FOOD PANTRY

CUAD

SHRINE CIRCUS

YOUNG LIFE

REALTOR FOR KIDS

NATIONAL MS SOCIETY

LOVE INC OF BLACK HILLS

STURGIS COMMUNITY PRESCHOOL

SD DEPT OF MILITARY

RITA WRANGLER 4-H

CUPAC/CULAC

MT RUSHMORE ASSOC OF REALTORS

AMERICAN CANCER SOCIETY

LEAD-DWD POST PROM

BH MINING MUSUEM

AMERICAN LEGION POST 31

LDGSA (SOFTBALL)

LEAD DEADWOOD SCHOOL

DEADWOOD BEAUTIFICATION

DEADWOOD PUBLIC LIBRARY

ROCKY MOUNTAIN ELK FOUNDATION

CLOTHE-A-KID PROGRAM

KIWANIS PROSPECTOR BOWL

DEADWOOD HISTORY

HOMESTAKE OPERA HOUSE

DEADWEIRD

TRINITY UNITED METHODIST

DEADWOOD BOWLING ASSOC

SPEARFISH COMMUNITY COALITION

NH CASA PROGRAM

SPEARFISH SOCCER

NEIGHBOR WORKS

AM BUSINESS WOMEN'S ASSOC

WHITE'S QUEEN CITY
GOLF TOURNEY

SPEARFISH VETERANS MONUMENT

SPEARFISH KIWANIS

MEALS ON WHEELS
United Way
We have been a part of United Way of the Black Hills in many ways including, employees serving on the board of directors, Day of Caring participation and annual donations. We are proud to be a part of an organization where proceeds from fund raising directly benefit the Sturgis community.
Paint the Town
Northern Hills FCU is teaming up with Neighbor Works Dakota Home Resources "Paint the Town" sponsored by South Dakota Housing "Paint South Dakota Program." Neighborworks is a non-profit organization who offer assistance in purchasing, repairing and retaining homes in the Black Hills area. Paint the Town project each year provides home in the Black Hills area with a fresh coat of paint for those how are physically or financially unable to paint their homes.
Meals On Wheels
Northern Hills FCU is very proud to support our local Meals on Wheels Program. Employee volunteers from NHFCU delivers to 10 local homes a hot nutritious noon meal and a friendly smile to people who are homebound and unable to prepare a meal themselves.